Warning: Illegal string offset 'filter' in /customers/4/b/d/bjornthoren.se/httpd.www/blogg/wp-includes/taxonomy.php on line 1442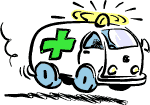 Jag har aldrig varit en person som klagat, om jag skulle våga mig på att analysera varför beror det säkerligen på att det leder inte till något positivt plus att vi alla vet hur tröttsamt det är när ens vänner, nära och kära hela tiden klagar på hur jobbigt de har det – så där har vi de största orsakerna till varför jag inte brukar klaga. För anledning tordes finnas. I alla fall skulle jag anse att det var helt okej med lite klagomur om jag hade en vän som levde mitt liv som det har varit de senaste tio åren. Men för att inte ramla in i egen fälla skriver jag följande istället.
Det är med förvåning hur otroligt krångligt och byråkratiskt livet har blivit för personer som lever ett liv som jag gör. Det vill säga för personer med kroniska sjukdomar som leder till så kallade omfattande funktionsnedsättningar. I skrivande stund är jag hemkommen från akuten på Huddinge sjukhus eftersom jag, (för åttonde gången), fick extra ont i bröstet, (och hjälper inte nitro-medicinen den tredje gången är rådet att ringa 112 och så åker vi in för att kolla om jag har/haft en hjärtinfarkt för säkerhetens skull), med tilltagande ångest. För er som inte läst min blogg tidigare så fick jag två hjärtinfarkter för cirka två och ett halvt år sedan och man gjorde ett ingrepp och satte in en stent i ett av kranskärlen. Efter det har livet varit fullt av ångest och rädsla eftersom smärtan och trycket i bröstet inte har blivit bättre direkt.
Nu verkar det som om alla symptom som smärta, tryck över bröstet och ökande andfåddhet vid ansträngning inte beror på hjärtat utan "antagligen" på grund av min RA, reumatiska sjukdom, men eftersom det inte finns någon garanti så är det bara att åka in och kolla upp vad som felas. Åh, vad jag önskar att dom gjorde det – kollade upp mig! För om jag åker in på akuten och anledningen är bröstsmärta kollas enbart detta sedan blir jag hemskickad.
Idag skällde jag ut en "stackars läkare" på akuten på grund av att jag finner det fel att de inte lägger in mig för att gå till botten med vad som felas. Men han kunde bara ge rådet att kontakta VC och gå den vägen genom att be dom skicka remiss till den mottagning som VC läkaren tror är bäst. Det är inte första gången jag gått den vägen utan jag har tappat räkningen hur många remisser och mottagningar jag varit på och allt slutar jämt med att jag återkommer till reumatologen som "ibland" lägger in mig någon vecka för att sedan säga att tyvärr.
Därför har jag kommit fram till följande beslut att nästa gång kommer jag inte att ringa 112 utan jag kommer ta ångestdämpande medel, smärtstillande medicin och sedan be till högre makter om att få leva ett tag till. Jag spar då i alla fall läkaravgiften som jag får betala vid varje akut sjukhusbesök.
Ta hand om er!
Nalle
Ps. Jag klagar inte – utan berättar bara hur det är. Ds.