Warning: Illegal string offset 'filter' in /customers/4/b/d/bjornthoren.se/httpd.www/blogg/wp-includes/taxonomy.php on line 1442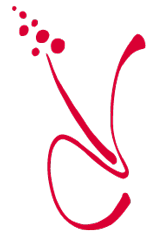 För er som följer min blogg vet att mitt liv har från sex års ålder fram till dags datum varit fysiskt smärtsamt på grund av en reumatisk sjukdom. För att klara av de värsta stunderna, vars tidslängd brukar variera allt mellan någon dag till flera månader och ibland även år, har jag förutom smärtlindring genom läkemedel varit tvungen att gå in i ett slags urkopplat tillstånd. Eller "out of body- tillstånd" om ni så vill.
Med det menar jag inte att jag har mediterat, (även om meditation ibland också har hjälpt), utan att min kropp på något underligt sätt skyddar mig genom att dra ut kontakten och ta mig till ett annat ställe. Åtminstone var det så första gångerna innan jag kunde kontrollera det bättre. Det är inte så att jag är okontaktbar på något sätt när jag befinner mig i detta tillstånd. Vill bara förtydliga det.
Ja, jag vet att det låter underligt för många och att det för andra inte alls låter konstigt. Jag skulle vilja påstå att om inte min kropp hade visat vägen till detta "out of body– tillstånd" hade jag inte klarat av att existera. Det känns verkligen så. Samma sak gäller medicinerna, utan smärtlindringen skulle jag inte heller ha orkat med. Men nu handlar detta inlägg inte om läkemedel eller smärtlindring utan om våra kroppar och den fantastiska förmåga den har speciellt tillsammans med människans själ och psyke.
Det är många år sedan jag för första gången hamnade i detta tillstånd. Det var lite skrämmande inte minst för de runt omkring mig som trodde att jag var på väg bort. Den gången styrde jag inte händelsen alls men sedan många år tillbaka kan jag behärska det ganska väl. Om jag inte har för jobbigt, (en rikligt smärtsam dag), kan jag när som helst ta mig dit. Det behövs bara lite koncentration.
Om jag skulle våga mig på att beskriva det hela i fysiska termer och i förklarbara ord känns det som om jag hamnar i en annan värld där det är vackert, fridfullt och rogivande. Där är fullt av energier ovanför mig och den varma kärleken är den starkaste känslan av dem alla. När jag väl är där känns det som om jag är någonstans mellan verkligheten och drömtillstånd. Det roliga är att jag nästan alltid kommer ihåg händelser, tankar, dofter och känslor så bra att jag kan ge detaljrika beskrivningar från ställen jag aldrig besökt eller om personer jag aldrig förr har mött. Jo, jag träffar även personer jag känner. En annan sak som också är intressant är att jag alltid ser färger ovanför mig. Självklart vet jag inte om dessa beskrivningar stämmer men det är inte det som är viktigt för mig utan det som är underbart är känslorna som till och med kan stanna kvar någon timme efteråt.
Kan man leva eller förena drömtillstånd och verkligheten? Jag har faktiskt ingen aning? Samma sak gäller frågan om det är hälsosamt att följa sina känslor och handla efter dem, utan större förnuft och kontakt med verklighetens stressade och resultatinriktade samhälle. Ju oftare jag besöker mitt "out of body- tillstånd" känns det alltmer förnuftigt att försöka leva mer i nuet. Men däremot vet jag inte om det är så hälsosamt att enbart leva i nuet? Jag vet inte heller om det är så bra att bejaka alla händelser eller att lyssna på alla de jag möter där. Inte om jag ska passa in i vårt samhälle. Eller..?
Hur som helst så finner jag det hela positivt och givande. Är inte människan fantastisk så säg..?
Ta hand om er!
Nalle